Happy Weekend everyone! A big thanks for stopping by to spend some of your weekend here with me!
You are not going to believe what I am doing this weekend.....
NOTHING
My amazing husband took the kids camping. Like, without me.He is with some of his college buddies and their kids and it is going to be one crazy camp outwith no mommies along to keep things calm and clean. I love camping, but I just needed a little me time!
I am currently kicking back watching Say Yes to the Dress and enjoying the peace and quiet. Tomorrow will bring a little hike, a little pool time, lots of project time, and a bit of a recharge for this mommy!
Let's take a look at some of the amazing projects linked up last week! If you were featured, grab a button!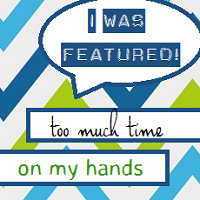 Kimberly from, A Night Owl Blog, redid this globe and I am just in love with the amazing update!
Kendra from  Our Homemade Happiness shared a recipe for a bleach free white sink cleaner. She even has natural tips for your stubborn stains. I totally need this and will be trying it this weekend!
Old World Garden Farms built this gorg  trestle table from old barn wood. I am drooling...
Small Home and Garden Love built these unique pipe shelves. I have been thinking of doing something similar in my husbands new office space and now Jacky has completely convinced me to do it!
Beja, from Howdy Honey also has me drooling. I may need to whip some of these up for myself this weekend.
Love me some free printables and Kristen from Craftiments made these amazing Restoration Hardware inspired printables and I will be adding these somewhere in my home!
Now, onto this weeks projects! Hope all of you busy bees are in the mood to share, because I am in the mood for some blog stalking during my solo weekend! You don't HAVE to follow any lame rules or jump through any hoops for me, my dears. However, here is a button if you feel like sharing! And if you want to follow me, I'm not going to stand in your way:)