"Summer, Summer, Summertime, time to sit back and unwind."
D.J. Jazzy Jeff and The Fresh Prince
LOVE this tune. It SOOOOO reminds me of high school and makes me REALLY feel like summer is here.
I mean seriously...I love my neighborhood and all the kids who came to play in our blow up pool in the front yard!
We're classy around here.
ANYWAY, it's summer and everyone is out playing in the sun and enjoying family and friends. I know I have slowed way down on my projects and it seems everyone else has too. but, I am so grateful and excited that so many of you still stop by to share yourselves at Get Schooled Saturday!
Here are my faves from last week. If you are featured please snag a super rad button!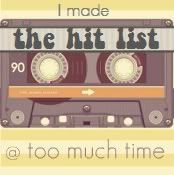 Katie from Creatively Living Outside the Box used a stash of old insulators from her grandma's farm to make a very unique and cool coat rack.
Pamela's Heavenly Treats created these AMAZING Whole Wheat Nutella Brownie Bars! I want one immediately!
I am loving this DIY chsndelier made from a discarded door sidelight. Reposhture did an amazing job upcycling this baby!
Debi at Adorned From Above shared a wonderful Jasmine facial wash recipe  that sounds divine.
 In case you are new here, the rules are as follows....
NO RULES!
Link what you want, how many you want, anything you want...just keep it PG, follow if you want, share a button if you want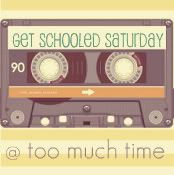 All right my party people-share away!