I haven't done a furniture project in a LONG time and I have been itching for a good one. My husband's bedroom dresser has not been working well for him. It was one of my very first projects four years ago. The drawrs have always stuck and been wonky, there isn't really enough room for him, and it really isn't our style anymore.
I was thrifting yesterday and found two dressers I thought would work. I posted this picture on Instagram and Facebook and asked all of my friends if I should buy it for $13 even though it was veneer?
Everyone screamed yes! If only for the hardware. And I really did like it, but just not sure if it was the right piece for the space. I ended up settling on this one. It is bigger and sturdier. I feel like it will last forever.
However, for $13 I just thought I should grab both of them and that other cutie would come in handy somewhere for someone. But when I went to load up my van the big one was bigger than I realized and both wouldn't fit. I left that first one there and actually dreamed about it last night. I am heading back over there at noon and if it's still there I am buying it!
I have been obsessing on Pinterest trying to find inspiration for what to do with this hot mama and I would truly love opinions. Which of these ideas do you like best? Have you tried anything similar and have suggestions or tips for me? I am really excited to get started this week. I am kind of on Halloween crafting overload and welcome a totally different project.
Our bedroom is kind of rustic with browns and grays. Here is our headboard. I made it from an old fence. The decor above it is different and our quilt is brown, but you get the vibe.
One other piece to take into account is my chalkboard dresser. This is actually what's giving me the most trouble. I don't want my husbands dresser to totally clash or be too overwhelming in this space I am trying to keep calm. They will be on opposite sides of the room though.
So now I need your professional decorating advice! How can redo this thrift store dresser and make it beautiful in my bedroom?
I love the different neutral colors used on this one.
I am a big fan of pairing the natural wood with a gray paint color like this one from Simply Klassic Home.
I would like to incorporate baskets in place of one of the drawers and maybe paint the inside a contrasting color-Addicted 2 Decorating
Paint the whle thing black and add the names of meaningful places? Lindeaur Designs
Or combine the natural wood/paint with the meaningful places? West Furniture Revivals
I love the totally weatherd out drawers on this one and that bar is so cool!  In My Room
I LOVE the black  drawers and the pulls on this dresser from Sweet Pickins Furniture
Our room is very neutral, maybe I could add an accent color? Remodelista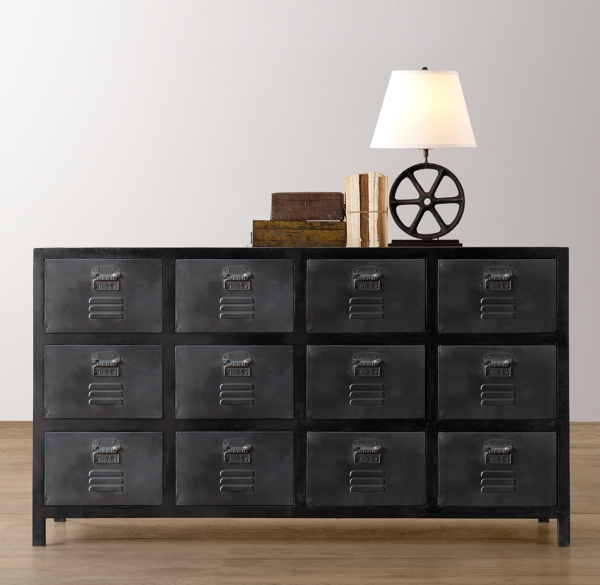 Or I could paint the drawers with metal look paint for an industrial vibe? RH Baby & Child
Should I incorporate some really fun paint element?
Kind of similar to the two toned at the top of the post. Maybe simple and classy will fit in best with the rest of our bedroom? Just a Girl
So please, help me!!!
I would lov
e for you to follow along! Subscribe via

bloglovin

,

e-mail or rss feed

in a reader. I also post on

Twitter

,

Hometalk
,
and
Facebook
almost every day. And did I mention my
Pinterest
addiction....