This is a Sponsored post written by me on behalf of Organic Choice for SocialSpark. All opinions are 100% mine.
I love this time of year. In the cold dark days of February, I start dreaming of warm vine ripe tomatoes, tearing herbs off of my plants to throw into easy dinners, and colorful overflowing garden boxes. I make lists, create plans, and usually have one or two new garden projects ready for the first sunny day of spring.
In our previous home, we had a gigantic garden. It was almost overwhelming, but it gave us a chance to try out new ideas and experiment with a huge variety of vegetables, fruits, and herbs. In our current home, we have a teeny tiny yard. We have had to get very creative in order to continue our quest to grow our own food, teach our children about where food comes from, and cook with food we harvest from our own garden.
I built these grow boxes and trellis for peas, cucumbers, basil, and tomatoes.
We used this falling apart dresser as a planter for my herbs, lettuse, and snap peas.
Much of our gardening is for food and because of that, I am careful about what types of products and chemicals I use in our garden. We try to buy mostly organic vegetables at the grocery store and I want the same thing from the produce we grow at home. This year, I am so excited to try Organic Choice. These are environmentally friendly products that you can feel safe using for edible gardening and having around your kids and pets. My kids are always getting their hands dirty along side of me in the garden and I want to know they are safe handling gardening products.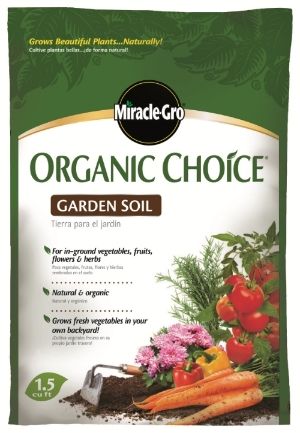 These products are completely seperate from Miracle-Gro, but are still widely available at major retailers. Since most of our gardening is in containers large and small, I will be using the Organic Potting Mix.
A few years ago I used plant food and our plants truly did flourish. Last year, we were disapointed with our crop of tomatoes and cucumbers when we omitted the plant food. I have already decided to use the Organic Plant Food from Organic Choice so I have happy little children picking tomatoes and cucumbers all summer long.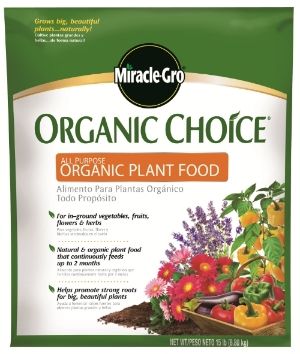 I am already dreaming about the fragrance of overflowing pots of basil and making our new favorite summer recipe. Everyone loves this little dish using  tomatoes, eggplant, and basil from our garden.
 Crispy Eggplant Caprese Bites.
What are your tricks of the trade in your garden and will you be using organic products this spring? I am excited to try these out and can't wait to taste the results!
I would love for you to follow along! Subscribe via 

bloglovin

, 

e-mail or rss feed

 in a reader. I also post on

 Twitter

 and Facebook almost every day. And did I mention my Pinterest addiction....