I seriously...like SERIOUSLY cannot believe how many people linked up
last week
for the very first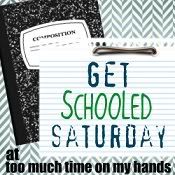 I am honored and excited to be a place people will come to link up their amazing projects and to be a place people will come to discover stellar talent!Here is my honor roll of projects from the party! If I featured you, pick up your diploma...er button:) (I know...anything to get to design another fun button!)
Old Christmas cards from years placed on a vintage scale!
Follow this tute to make your own cutie legwarmers.
These amazing angels from wood, newspaper, and a styrofoam ball.
This old Coke crate is a beautiful addition to the advent "calendar."
Ok, if you are new here let me lay it out for you....
the rules are simple....
Last week everyone was lovely. They linked up fun projects, recipes, crafts, ideas, collections, giveaways...all good stuff! So let's keep playin nice, shall we?
Anything goes:
- a great post
-a great photo
-a great project, craft, or recipe
-a great mishap (these are my favorite!-We are all human here)
You don't HAVE to be a follower (no rules remember)
And you don't HAVE to display my button or link back (although the button is totally rockin)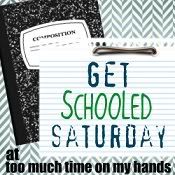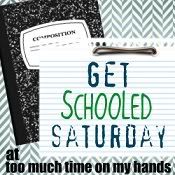 Thanks for stoppin by and hope you have a fab weekend!